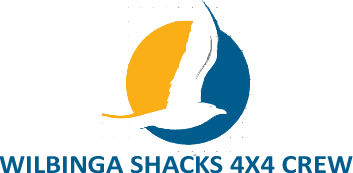 Total Fire Bans for Wilbinga... Click here!
Next Clean-up event for the Wilbinga Conservation Park is scheduled for Saturday the 27th of May 2017.
More details from this link: http://www.wilbingashackscrew.com.au/events-2017/2-2017-wilbinga-conservation-park-cleanup
The Wilbinga Shacks 4x4 Crew are dedicated to the sustainability and promotion of responsible 4WDriving.
Notice has been given on the 22nd of March 2017 by the fire management service branch, Swan Coastal of Parks and Wildlife that there will be prescribed burning efforts conducted within the Caraban State Forest over Autumn. We will be given a call notifying us when they intend to commence ignition.
It is with great sadness that the Shacks Crew has been informed and now announcing the passing of one of its most honoured and respected crew...
Rest in peace Sandgroper - you will be remembered.
Wilbinga Conservation Park Cleanup - 22nd of May 2016 - led by Shannon Steel of the Shacks Crew.
Events report - Click here!
Enjoy the photo's
Webmaster: Geoff Couper (website hosted freely by Ultimate 4wd Training on behalf of the Shacks Crew)