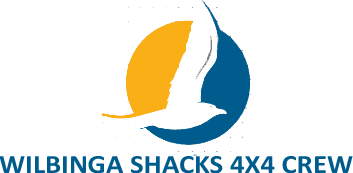 Total Fire Bans for Wilbinga... Click here!
The next 'Wilbinga Conservation Annual Cleanup' in scheduled for Saturday the 19th of May 2018.
The Wilbinga Shacks 4x4 Crew are dedicated to the sustainability and promotion of responsible 4WDriving and coastal fishing.
Another fantastic year of a cleanup event that goes a very long way in maintaining everyone's sustainable future access into this coastal paradise and its beaches.
The Shacks Crew would very much like to thank all the volunteers and supporters for their dedication, both new and past volunteers, thank you all so, so much for your contributions.
Next time anyone heads into the Park can they please just ask themselves what they can do to continue the goodwill volunteer work (over the coming 12 Months) that many gave up their Saturday morning and early afternoon to do on the 27th of May 2017, thank you.
2017 Cleanup Events Report - Click here!
Enjoy the photo's
Webmaster: Geoff Couper (website hosted freely by Ultimate 4wd Training on behalf of the Shacks Crew)